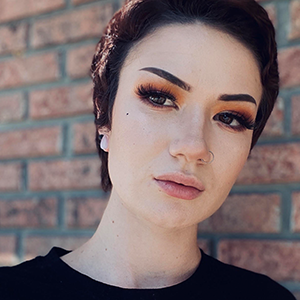 Alyssa Fleming, Hair Designer
California native Alyssa (Aly) Fleming joined the Zimmiz family right out of beauty school, and her creative flair and warm personality made her a popular addition right away. We are thrilled to have her and her clients feel the same!
With a well-developed sense of personal style, Aly loves helping her clients define the look that works best for them.  She particularly enjoys the transformational aspect of hair design, especially color.  …And she may be relatively new to the profession, but she's spent a lifetime experimenting with hair and makeup.
"Even in middle school," she says, "I changed my own hair at least once a month, and I loved doing my friends' hair, too."  As a high school senior, Aly did makeup for the prom fashion show, with great results.
Today, she's bringing her lifelong interest in fashion and design to an appreciative clientele at Zimmiz. "I love working at Zimmiz," she says, "because everyone is so warm and helpful. The family atmosphere is very welcoming and the other stylists are extremely generous in sharing information and answering questions."
When she's not exercising her passion for design, you can often find Aly spending quality time with her part Labrador/part Terrier roomie, Rocco.