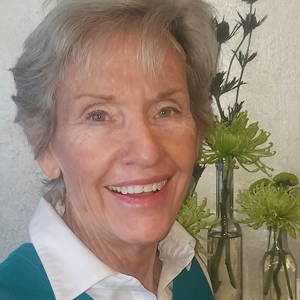 Carol Lazo, Technical Assistant
With a warm personality and capable hands, Ohio native Carol Lazo is one of the people who makes Zimmiz such a welcoming place.  A stylist for 40 years, Carol worked her magic in Miami for decades before "retiring" to Ponte Vedra Beach. Fortunately for our clients, her retirement ended up including part-time work as a technical assistant at our salon!
Carol loves the beauty industry and enjoys the human interaction it provides. And after keeping up with the fast pace of hair design in South  Florida for so many years, she enjoys being behind the scenes rather than center stage.
"It's a great role for me, because I know from experience exactly how much time pressure the stylists are under," she says.  "I love being able to help — to smooth the bumps when they occur — and I thoroughly enjoy meeting all the nice people who come to the salon.  It's a win-win!"
We think it's a win-win, too, and we love having Carol around to "smooth the bumps" (and provide a marvelous shampoo experience) three days a week.