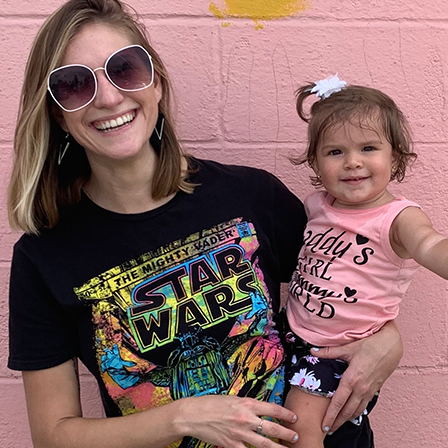 Kelsey Switzer, Hair Designer
Our newest stylist, Kelsey Switzer, has a brilliant eye for color and a passion for making you look great!
"This work is my art," she says. "Sending someone out the door with a fabulous new haircut, or finding the perfect hair color to suit their eyes and skin tone, is always a thrill. I love helping people look and feel their best."
Kelsey may look young, but she's an experienced hair designer – she studied cosmetology in high school and has had her license ever since. She's very happy to have found a home with the Zimmiz family, and one of her super powers is doing beautiful nail art as well as hair.
Also a former flight attendant, Kelsey is originally from the Finger Lakes region of New York. She is the mother of a 14-month old daughter, Sydney.
"Sending someone out the door with a fabulous new haircut, or finding the perfect hair color to suit their eyes and skin tone, is always a thrill. I love helping people look and feel their best."
– Kelsey Switzer